Product Name

Ningxia Goji Berry

Botanical Name

Lycium Chinense Miller.

Raw Material

Selective from organic goji berries

Specification

200/250/280/350/380/550/580/600-1000 grains

Main Functions

1).Ningxia goji berry Inhibit tumor growth and improves disease resistance

2). Ningxia goji berry can anti-oxidant which extends life, and improve memory

3).Ningxia goji berry neutralize the side effects of chemotherapy and radiation

4). Ningxia goji berry can help normalize blood pressure and balance blood sugar

5).Ningxia goji berry can help to lower cholesterol , and help human to lose weight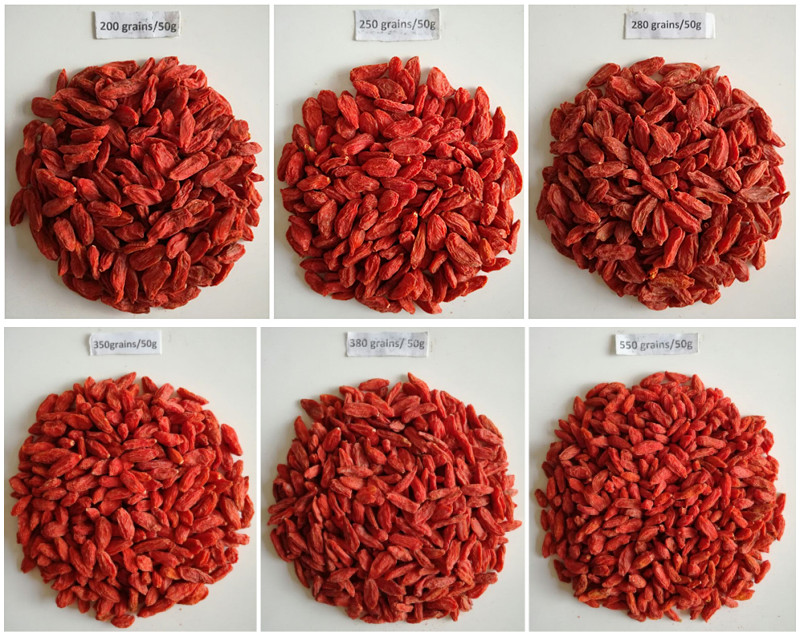 Vår Goji bärplantering gård: Hongwushan Goji bärplanteringsgård, ca 1000 mu landar. Vi utför strikt fälthantering. Med god kvalitet har vår Goji bär exporterats till USA, Kanada, europeiska countires och så vidare.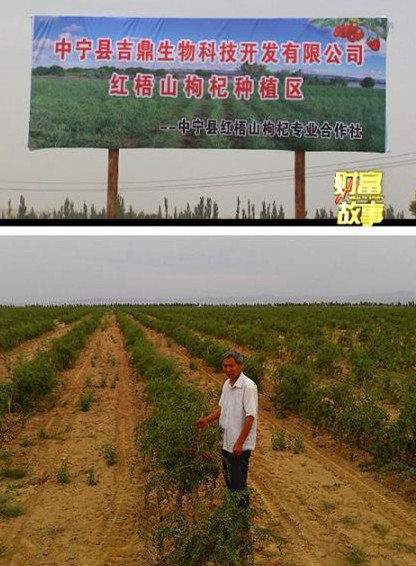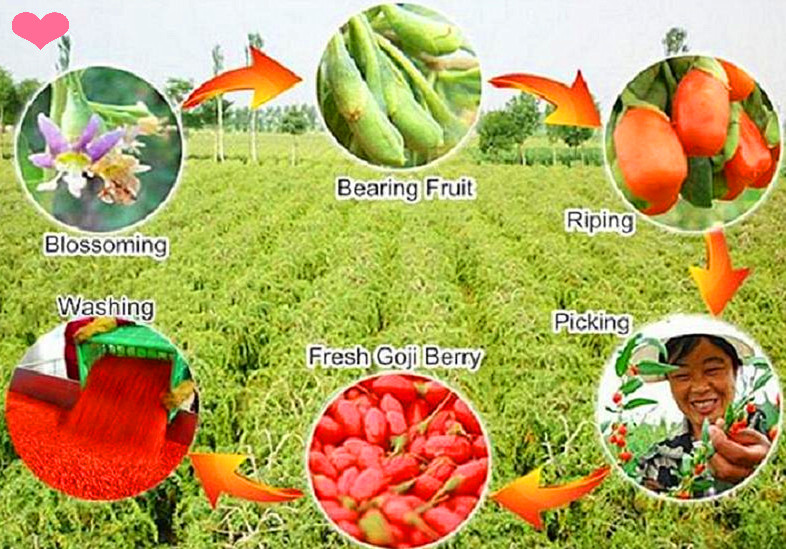 1. Torkning: Den tvättade Gojibären torkas i torkrummet, strängt kontrollerar fukten av torkad Goji-bär.
2. Maskinval och klassificering: Den torkade Goji berryen kommer att väljas och klassificeras klassificeras enligt maskin.
3. Efter seletion och gradering kommer vår goji berry att avlägsnas hår och damm med högspännings elektrostatisk håravskiljare.
4. Då ska arbetarna i vårt företag göra sekundärt urval av Goji bär.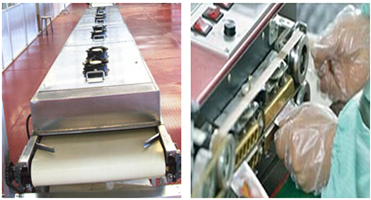 5. Efter manuell utväljning sätts vår goji berry i steriliseringsmaskin för att sterilisera.
6. Aseptisk förpackning med aluminiumfoliepåse.

7. Sätt i katt och packat.
8. Pipa upp på palletten för att lagra i lageret.
Vår produktanalysrapport: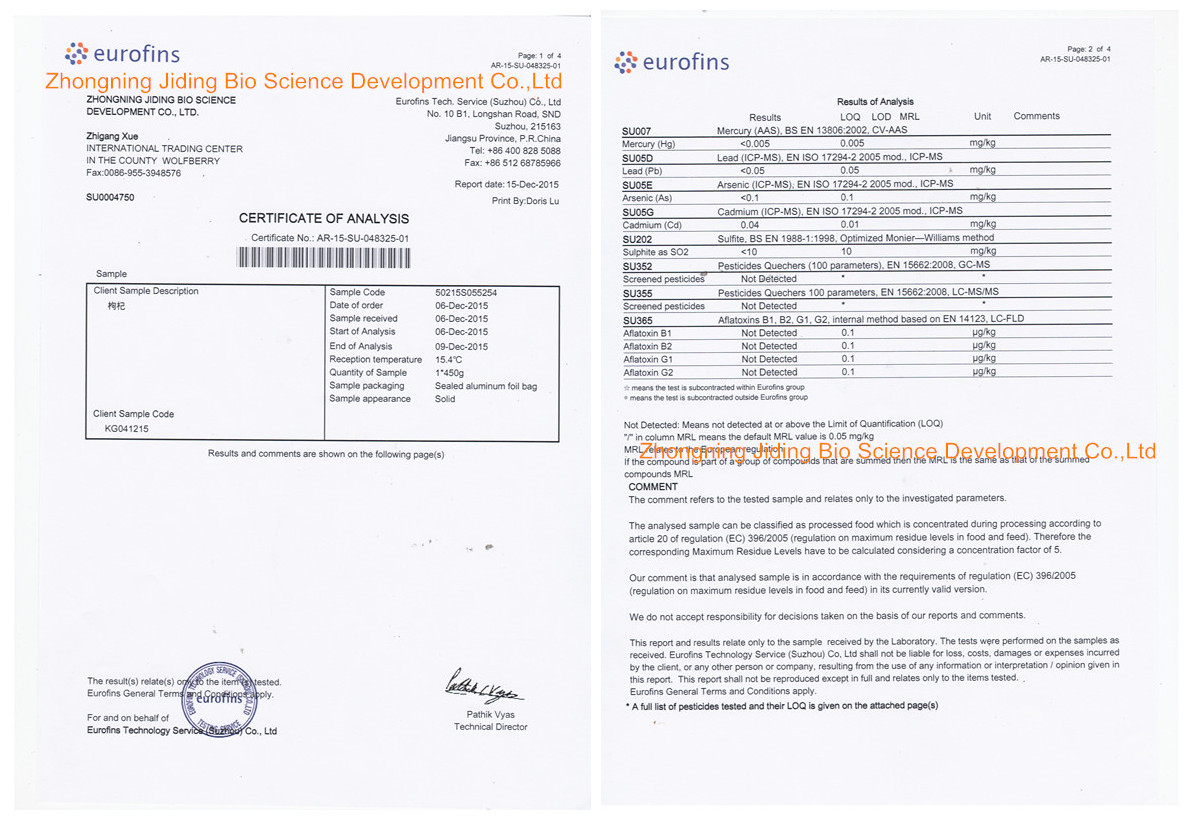 Vårt bolag: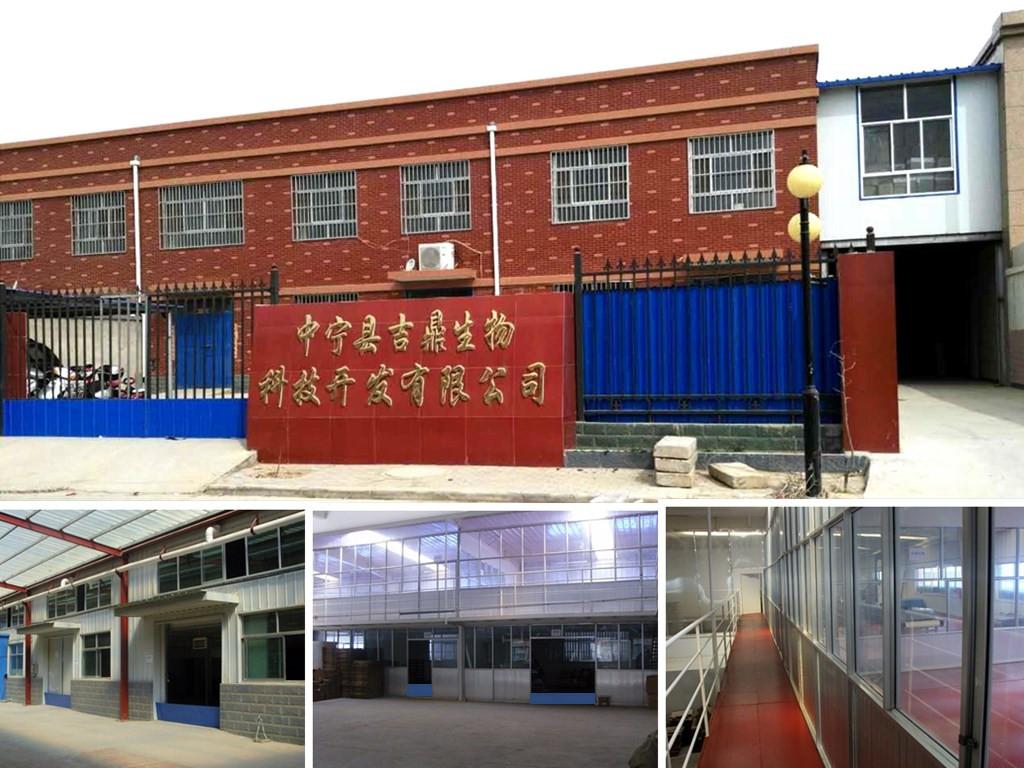 Vårt certifikat: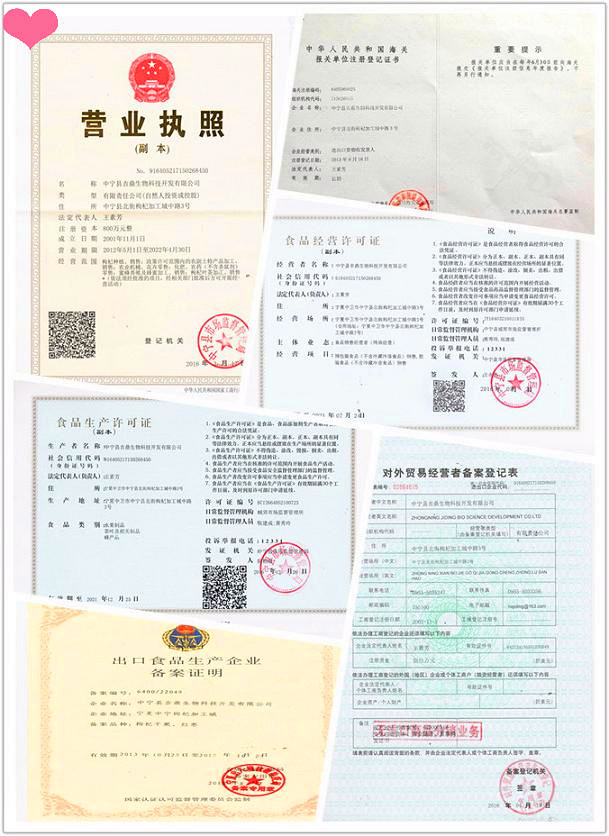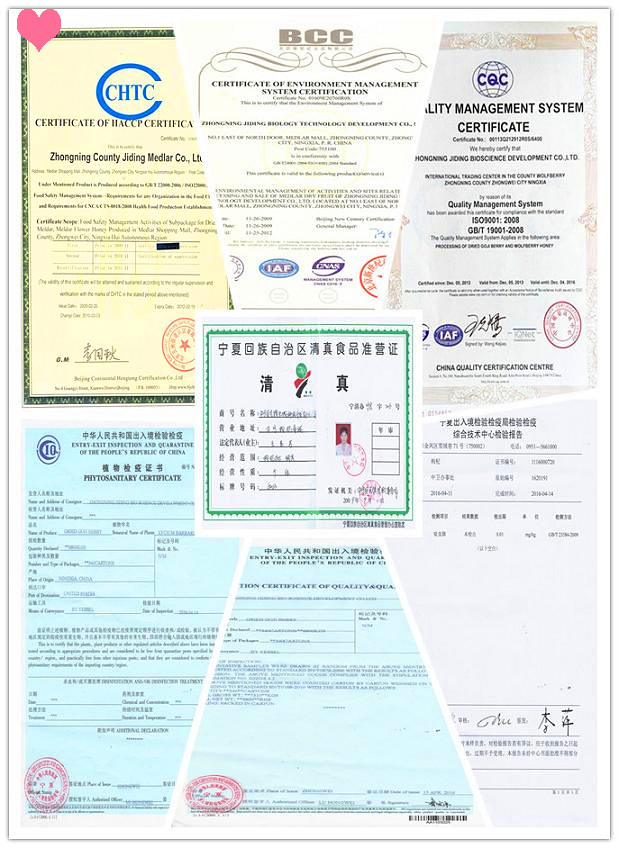 Besöker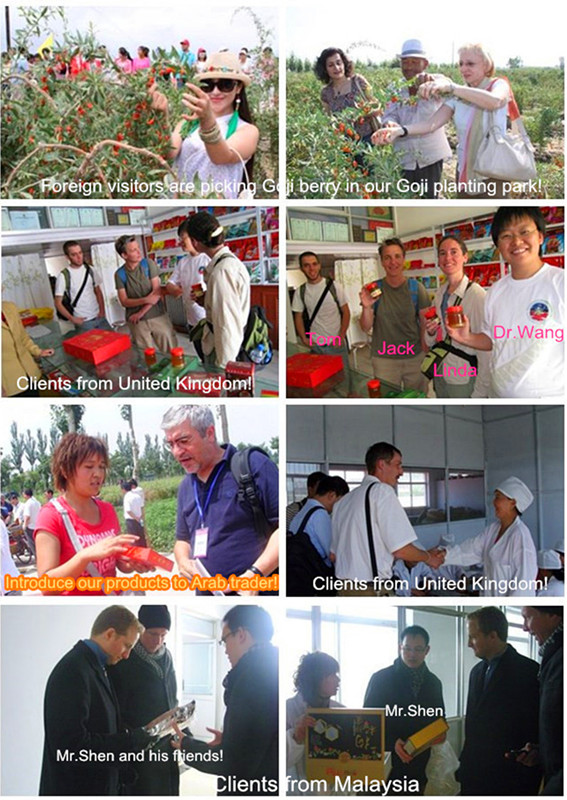 Produktkategorier : gojibär > Ningxia Goji Berry